October 9 Media Week in Review
October is off to a good start, and we are excited for everything planned in this month.  Our staff is busy scheduling and preparing for the end of the year.  The pastors are feeling encouraged and blessed to serve their church communities with love and provision.  We hope you enjoy seeing our week in review.
When you tell a fish story and the person that was with you is present, "I swear it was THIS big!"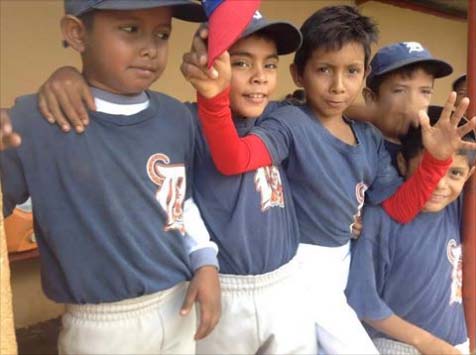 This time of year is very difficult in our communities as families are in the final months of 6-month season of unemployment. We are thankful that our churches have the opportunity to provide some food provisions for families and children until employment in the sugar cane fields begin once again. The pastors, their wives, and their leaders serve the communities with such love.
This is the Nicaraguan newspaper here, and it says that they are going to start exporting gallo pinto to the US. If you've been missing your rice and beans (mixed together), you won't have to wait long!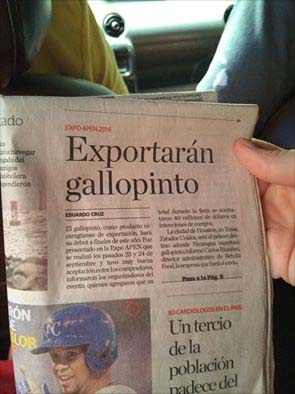 We are so blessed to have incredible pastors who put God first in their communities and selflessly serve the people.
We are so grateful for our Moringa project that is bringing health and employment to our Nicaraguans brothers and sisters. They are replanting the second field, with a goal to finish planting all 3 fields with a month of rain remaining.  They work so hard in the hot sun, often laughing as they work. GOAL to finish planting all 3 fields with a month of rain remaining to establish good roots. We are in process of processing 100,000 leaf and seed capsules which have been beneficial to give sustained energy, eliminate pain in joints, lower blood sugar and blood pressure and speed up wound healing.  Available for our family in the States as well:https://newsongnica.org/moringa-leaf-nutrition/