$222 for 2022

2021 END OF YEAR FUNDRAISER

OUR 2021 END OF YEAR FUNDRAISER PROVIDES
THE RESOURCES WE NEED FOR THE 2022 YEAR.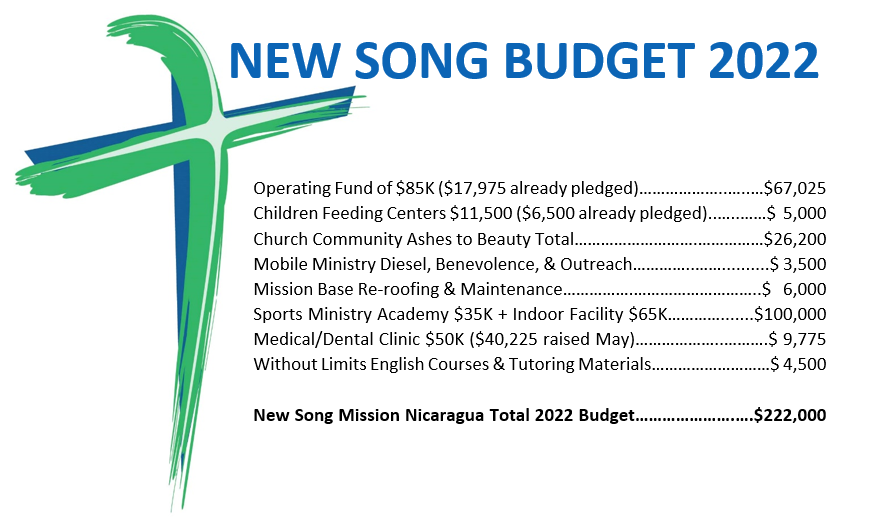 $222 for 2022
New Song is entering our 20th year!
We are searching for 1000 contributions of $222 for our 2022. You can play a part by donating now, or pledging for the upcoming year.

 
We are blessed and humbled by your faithfulness throughout all of 2021. It has been a year full of trials for all of us, where the Light of Christ shines brighter against the background of adversity. We are thrilled to announce that this year's End of Year Fundraiser will benefit 2022 entirely! Your generosity throughout this year has provided for 2021. THANK YOU FOR BEING SUCH AMAZING NEW SONG PARTNERS!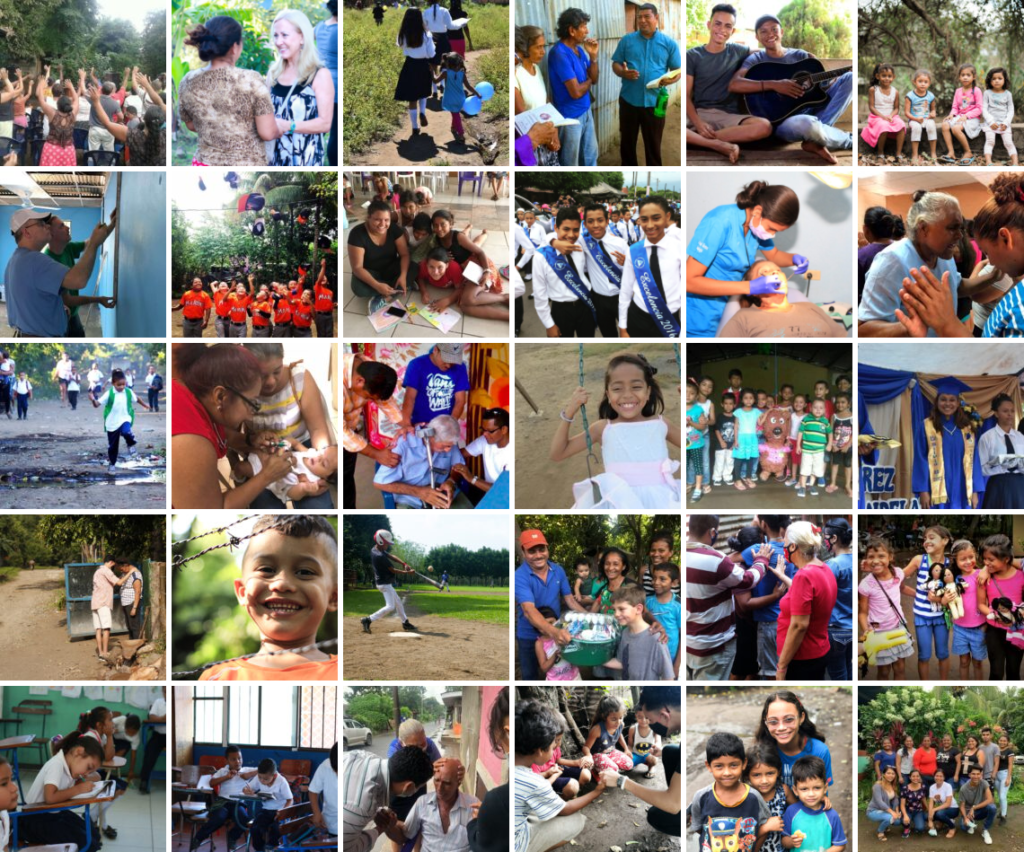 As of November 30, when our End of Year Fundraiser began on #GivingTuesday those $7,160, and every donation since, are putting us closer to our 2022 goal. Thank you to those who have already pledged $17,975 towards our operating fund & $6,500 towards or children's feeding centers. Giving on Facebook is the fastest and best place to support us online because there are no fees! You can also send checks, donate stock, or give through our website here.
 

New Song's 2022 Ashes to to Beauty Ministry is to assess the increasing needs of our 6 churches and communities to turn them into relational opportunities. We will provide a ministry of love through the outreach of the members of the churches, supported by our US Partners. There are six churches and six strategies with a breakdown of each ministry here.



Sports is something that transcends and is a prevalent part in almost every culture. In Nicaragua, it is no different. With our sports ministry here at New Song we hope to capitalize on and captivate an audience of unreached souls for Christ. Our main sports outreach is our mission run baseball academy. We appreciate your support to change lives. It's All About Jesus!

In September, we announced our indoor facility budgeted at $65,000, and the academy runs on $35,000 a year. We have been extremely blessed this year to add 2 teams in the oldest age groups and now offer this ministry for ages 5-18!



Our Without Limits Student Sponsorship is expanding this year, adding English courses and tutoring in more communities. You can play a part by sponsoring a student for $25/month totaling a $300 commitment per year. You can also help the Education Ministry without sponsoring a student directly – by donating towards English courses, field trips, and tutoring staff materials totaling $4,500 of 2022 needs.



The Clinic Annual Fundraiser, that began in May, has received all but $9,775 of our $50,000 goal. We welcome and celebrate several new monthly recurring partners who have helped us move forward helping many people and demonstrating the love of God in uncertain times. Thanks for supporting our clinic outreach.



Mobile Ministry has produced more fruit than we ever asked or imagined. We were blessed by you all to get the mission it's own truck last December for this ministry, and now it is flourishing! We need $3,500 for diesel, maintenance, and benevolence for 2022, and would love your help meeting this need.

OUR 2021 END OF YEAR FUNDRAISER PROVIDES
THE RESOURCES WE NEED FOR THE 2022 YEAR.
 
Operating Fund of $85K ($17,975 already pledged)…………………$ 67,025
Children Feeding Centers $11,500 ($6,500 already pledged)..……$ 5,000
Church Community Ashes to Beauty Total……………………………$ 26,200
Mobile Ministry Diesel, Benevolence, & Outreach…………………….$ 3,500
Mission Base Re-roofing & Maintenance…………….…………….…..$ 6,000
Sports Ministry Academy $35K + Indoor Facility $65K………………..$100,000
Medical/Dental Clinic $50K ($40,225 raised May)…………………….$ 9,775
Without Limits English Courses & Tutoring Materials…………..……$ 4,500
New Song Mission Nicaragua Total 2022 Budget……………….….$222,000

I'll GIVE my $222 (or my best gift) NOW!

Our EOY Fundraiser began on #GivingTuesday (Nov 30) and we currently have received $8,960 of our 2022 need. We are entering our 20th year focused more than ever on Renewing Minds in Truth and Discipling Generational Leadership.

We want to match your passion to a project of your choice and keep you in the loop to follow it through to completion. We are searching for partners who want to focus on a specific project for the six communities, or who want to focus on the projects of a specific community per the partners' desire.


For Transforming Nicaragua with Christian Community Development



towards $222 for 2022!


New Song Mission Nicaragua
Transforming Nicaragua with Christian Community Development
by empowering local leaders through the New Covenant of Jesus Christ