Spotlight: Jesus
We love to take the opportunity to celebrate our students who are working diligently and succeeding in their classes. We are incredibly proud of Jesus! This girl is dedicated and wants to do her best.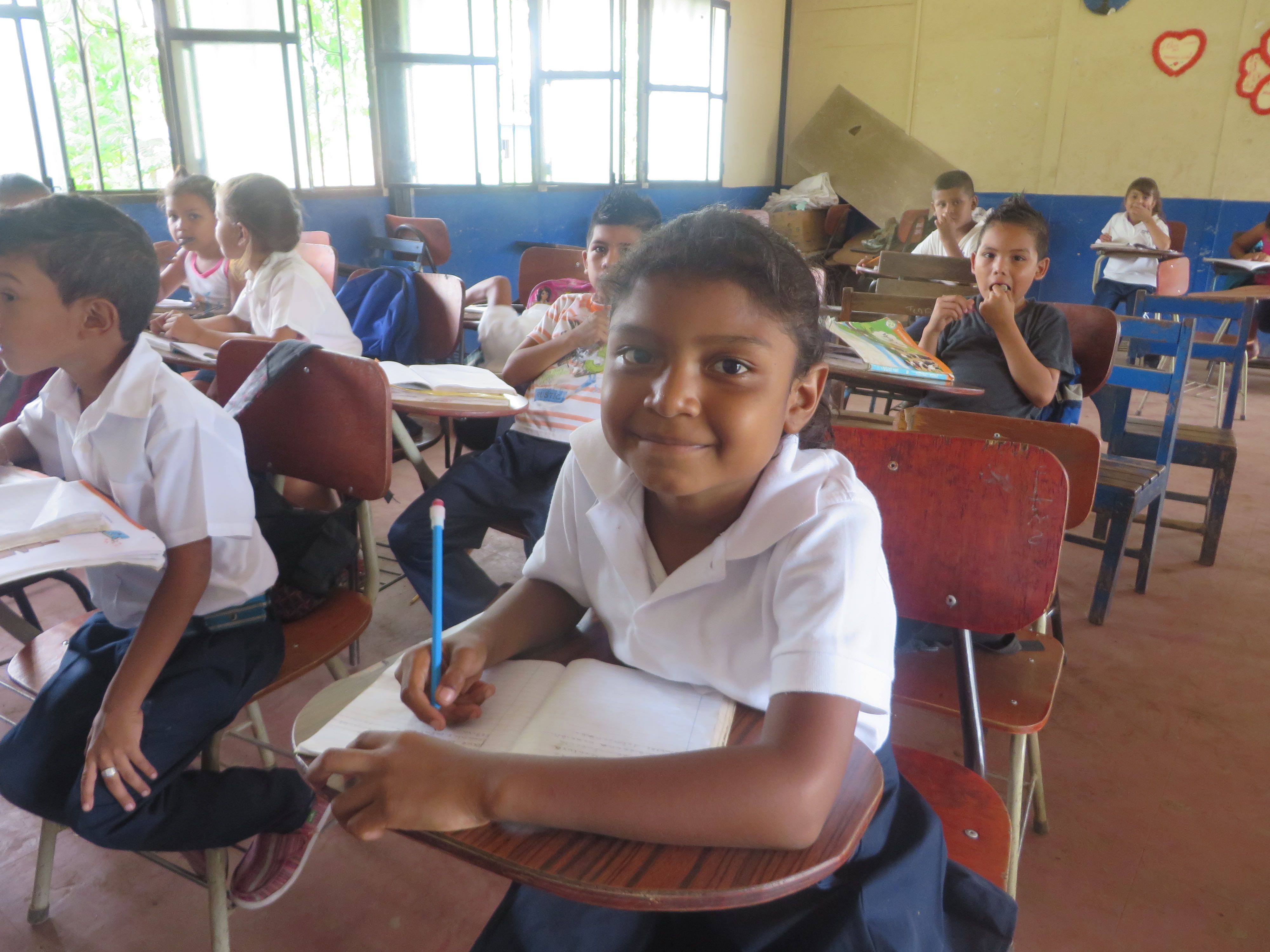 Jesus started in our sponsorship program when she was in first grade. The transition from preschool to first grade is difficult for many of our students. Jesus struggled with the new academic standards in first grade. She was struggling to identify letters and numbers.
Our sponsorship staff began weekly tutoring sessions for first graders. Jesus was always the first student to arrive. She came every week without fail (sometimes she was the only student to show up). Although she worked diligently the entire year, we were still unsure if she would pass her end of the year exams. But Jesus continued to work hard and passed her exams. Seeing her success in first grade increased her confidence. Jesus began to believe that she is smart and capable.
When the new school year began in February, Jesus moved on to 2nd grade. She continued to be the first student who showed up for tutoring every single week. We cannot believe how she has grown this year! Jesus is doing
incredibly well as she finishes second grade. Her teacher comments that she has become a great reader this year. She has improved greatly in both reading and math skills. Jesus loves to read books and is able to solve addition and subtraction problems well.
Jesus has a bright future ahead of her! She is hard working and loves to learn. We love to see students, like Jesus, who put forth their best effort, work hard, take advantage of the tutoring provided through the sponsorship program, and are reaching their goals. We believe that this girl will do great things as she continues to push through every obstacle. We are so proud of Jesus!