Celebrating our 2016 Graduates
We have ended another successful school year with our students through the Without Limits sponsorship program. The end of the school year is always filled with excitement and joy as we celebrate our graduates. This year we had our biggest graduating class yet with eight preschool graduates, 25 elementary school graduates, and 11 students who completed high school.
Preschool graduations are one of the cutest events that we are able to witness! It is so precious to see these little children celebrating their first educational milestone.
This year we have 8 preschool students graduate from four different schools. These students will be moving on to first grade in February. This is such a big transition for many of our students as they jump from preschool, which still includes a lot of play and fewer academic standards to first grade when they begin to focus heavily on both reading and math.
This year we had 25 students who graduated from 6th grade. For many of our
students, especially in Santa Matilde, they are the first generation to reach this milestone. Students who have graduated from 6th grade are now literate. Many more children are becoming literate in rural Nicaragua and this is changing the face of the community. We loved the opportunity to celebrate with our students as they achieved this important goal.
These students will be moving on to high school in February.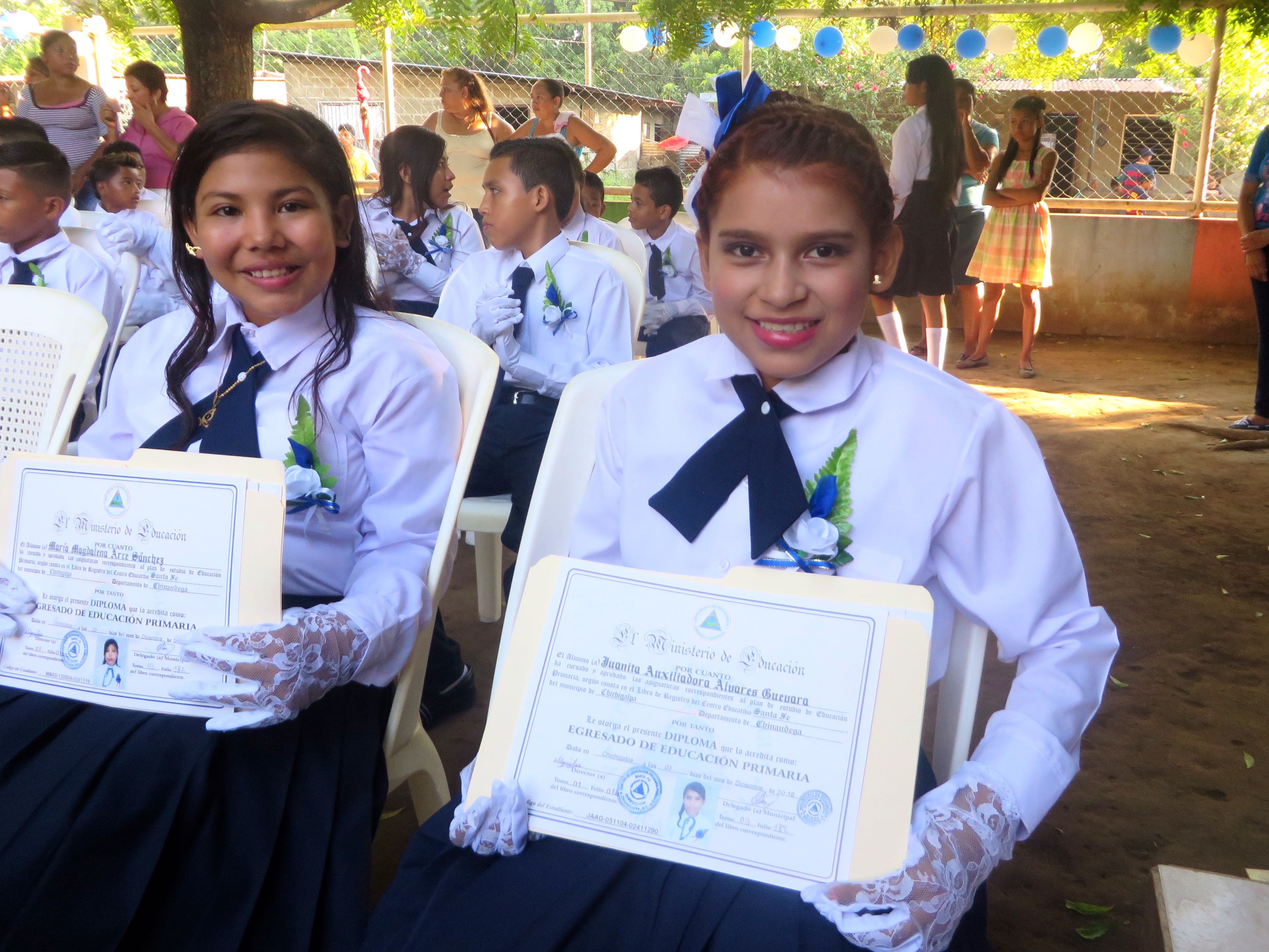 They are entering into a huge season of change in their lives. High school brings much greater academic challenges as well as increases in peer pressure. It is a difficult transition for many students. If you have students who have recently made the transition from elementary school to secondary school, please keep them in your prayers.
Our greatest reasons for celebration was watching our 11 high school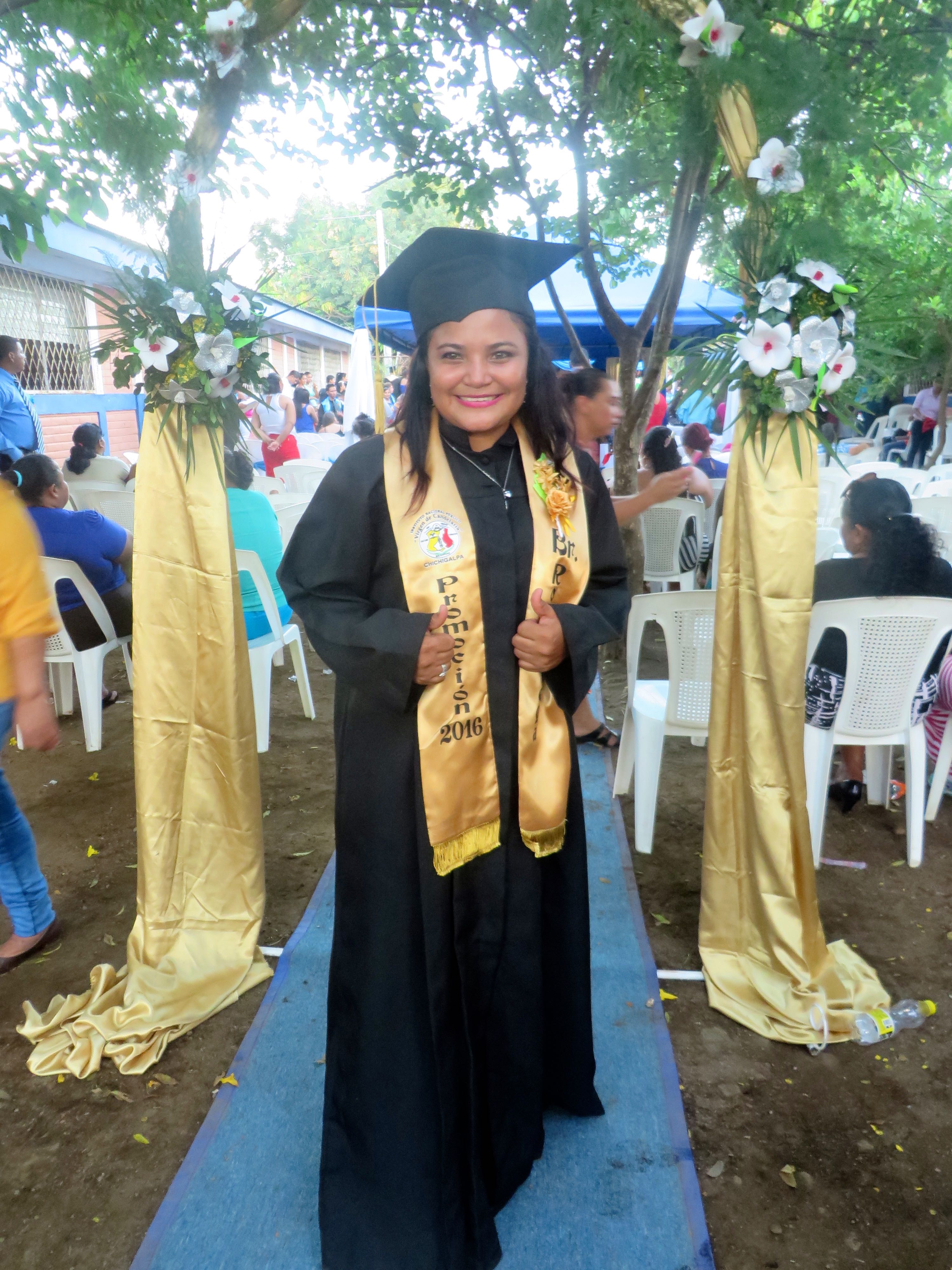 graduates receive their diploma. Words cannot express how proud we are of these incredible young people! The majority of our students are the first generation in their family to graduate from high school.
Graduating from high school automatically opens new opportunities to our students. With a high school diploma, their job possibilities increase. Even jobs at the local grocery store require a high school diploma. Edwin, one of our new high school students, said it best when he wrote a letter to his sponsor:
"Here in Nicaragua, we have to study to get a good job because the people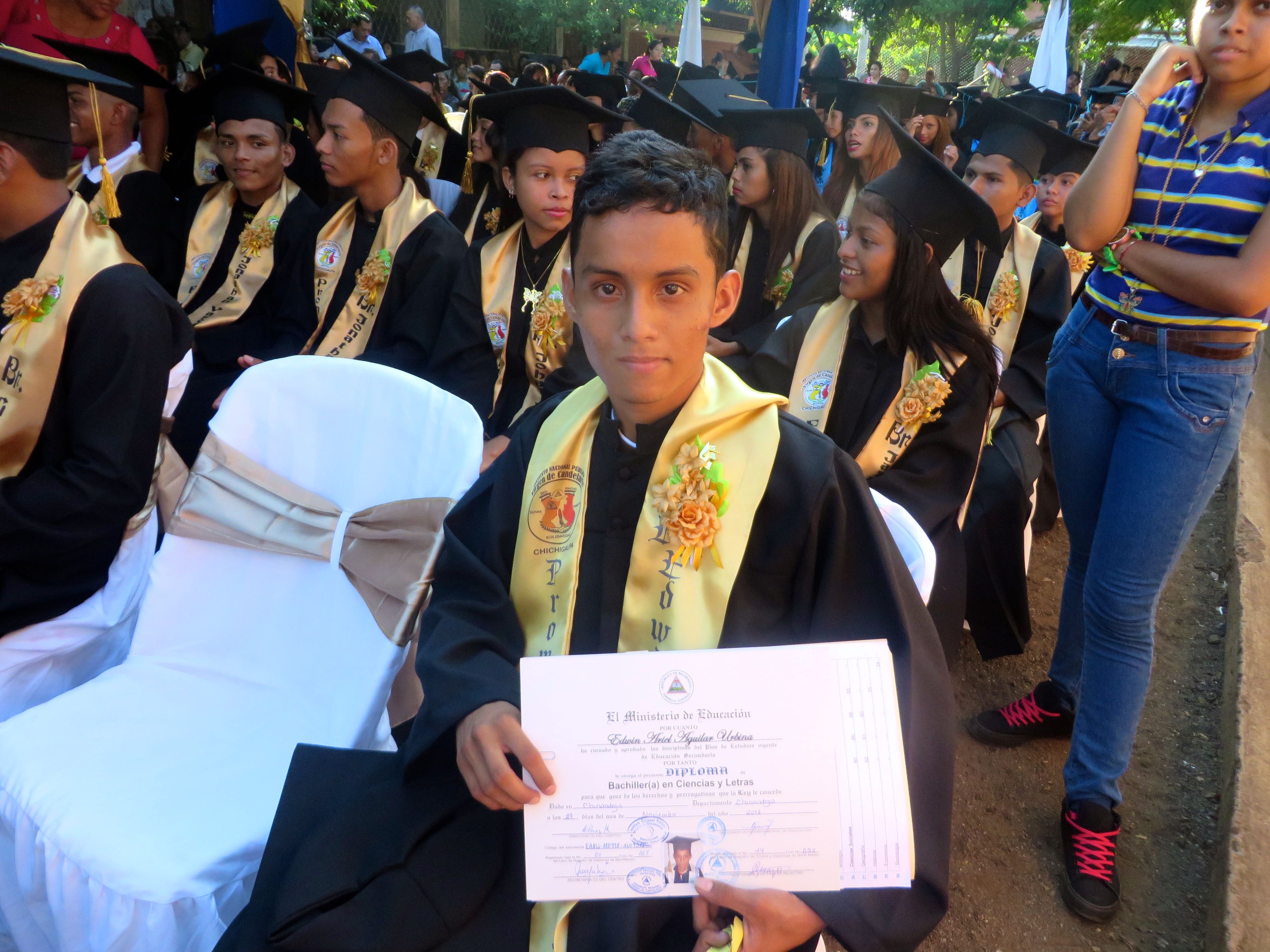 who don't study can only cut sugar cane. It's a very difficult job. I am very thankful for your help and I hope you continue to help so I can finish my 5th year of high school and can get a good job. My dad is recovering, he was very sick and almost died because of his kidney disease."
Our students are dreaming for a better future for themselves and their families. They know that education is key to breaking the cycle of poverty in their community. We love to see them working hard, succeeding, and breaking through barriers. We are so proud to celebrate our 2016 graduates and we cannot wait to start the new school year!